voici mon tout nouveau et tout beau site internet
vous y retrouverez ou découvrirez toutes mes poupées de manière plus visibles et agréables
d'ici quelques temps j'y ajouterai également une page sur mes travaux en cours
j'espère que ce nouveau site vous plaira et que vous aimerez vous y balader ...
----------
here is my new and beautiful website
you will find or discover all my dolls more visible and enjoyable
a few days I 'll also add a page on my current work
I hope you enjoy this new website and you will like to a wander ...

25/05/13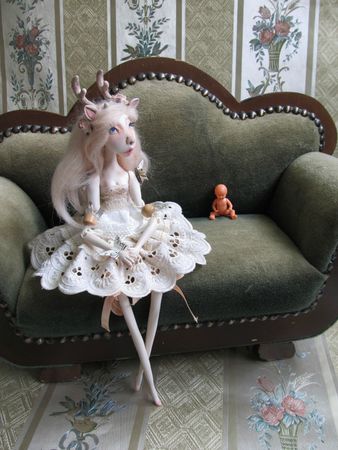 Lucille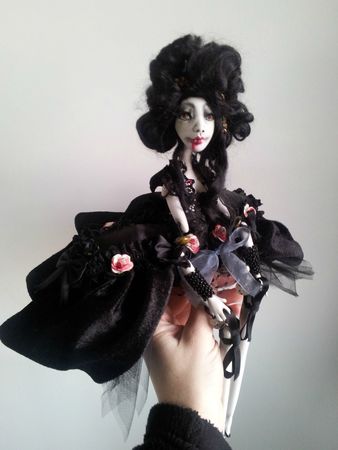 Elisabeth
Anna et Moïra
Cordelia
Juliette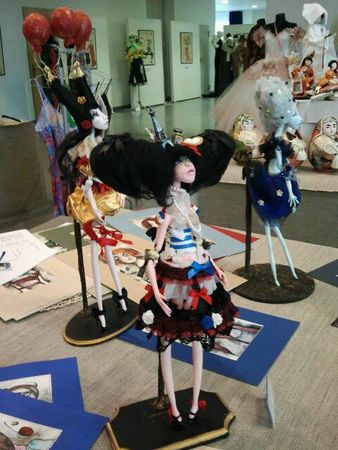 mes poupées à l'exposition куклаЯ à Moscou en Mai ,
plus de photos sur mon site "officielle" surtout mis à jour régulièrement
12/01/13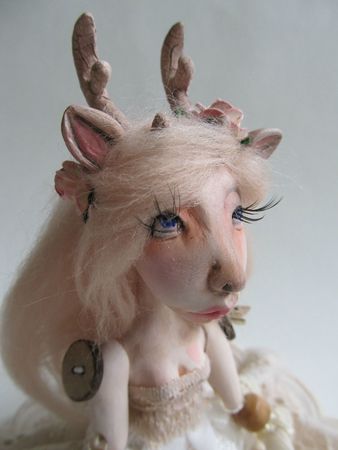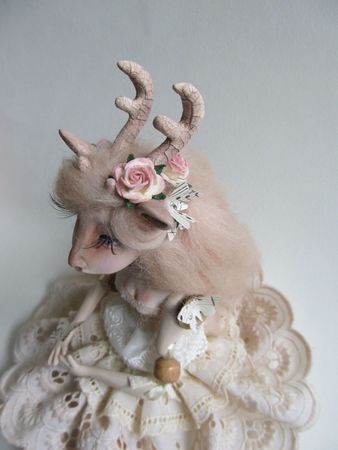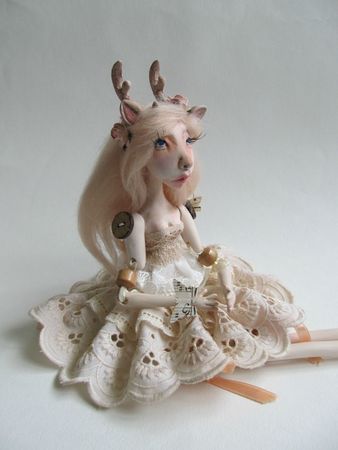 23/12/12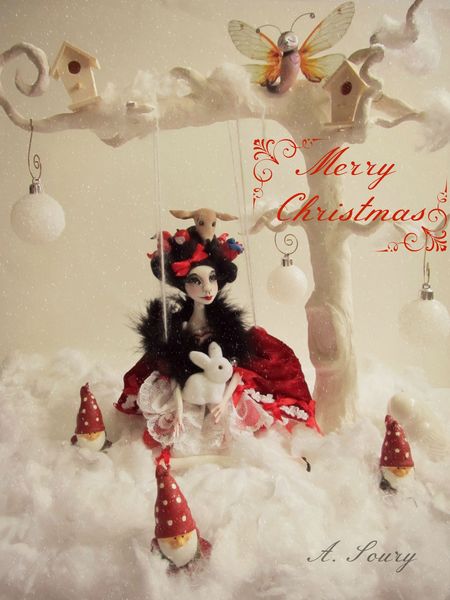 Joyeux noel à tous !!
Merry christmas to all !!
03/10/12
Je vous présente aujourd'hui deux petites nouvelles
la première est une petite fée triste nommée Mauve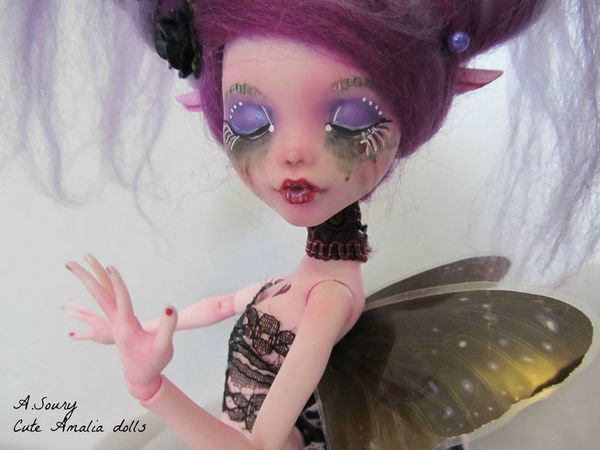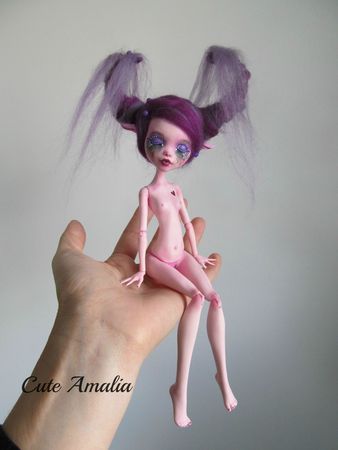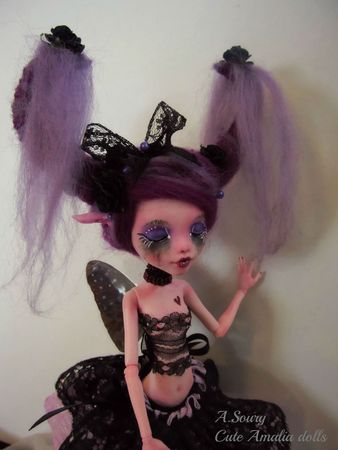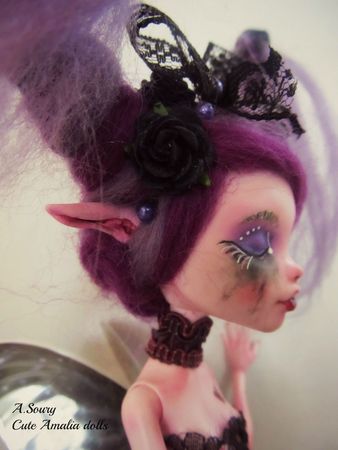 La deuxième s'appelle Narcisse ,
elle est la reine du jour des morts au Mexique "Dia de los muertos"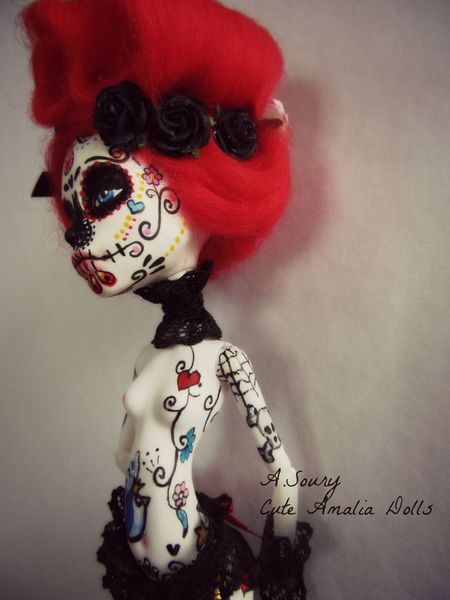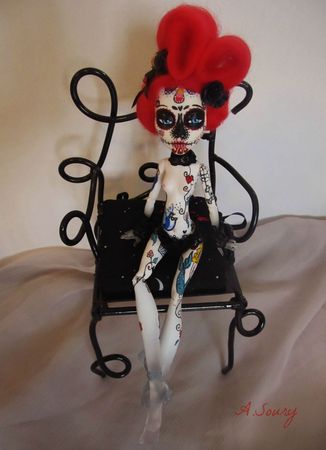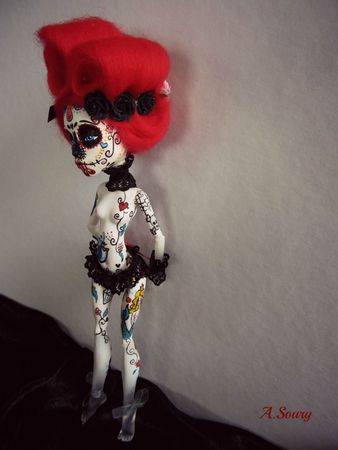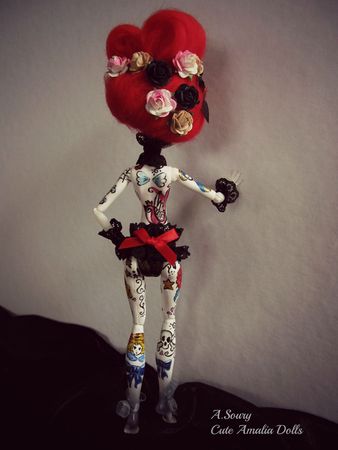 Toutes les deux sont des monster high de Mattel repaint ,la fée est une draculaura
la seconde une spectra
____
both are monster high dolls by Mattel repaint ,fairy is a draculaura
and second is a spectra doll
11/09/12
Il y a quelques mois j'ai découvert les sublimes peintures d'Isabelle Munné
une artiste au talent incroyable et fort gentille !
J'ai admiré sa peinture nommée Soledad et Isabelle m'a lancé un défi :
donner vie en 3d à sa peinture ...
_______
A few months ago I discovered the sublime paintings of Isabelle Munné
an artist with incredible talent and very nice!
I admired her painting called Soledad and Isabelle challenged me:
give life to her painting in 3d ...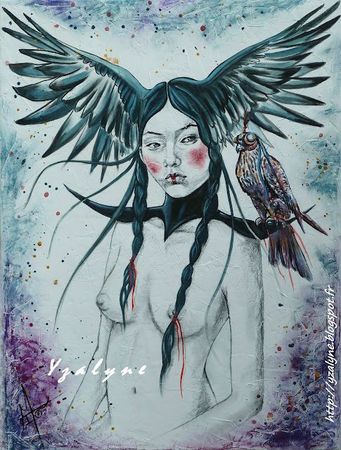 voici ma version de Soledad ,sur une monster high Ghoulia
This is my version of Soledad ,on a Ghoulia monster high doll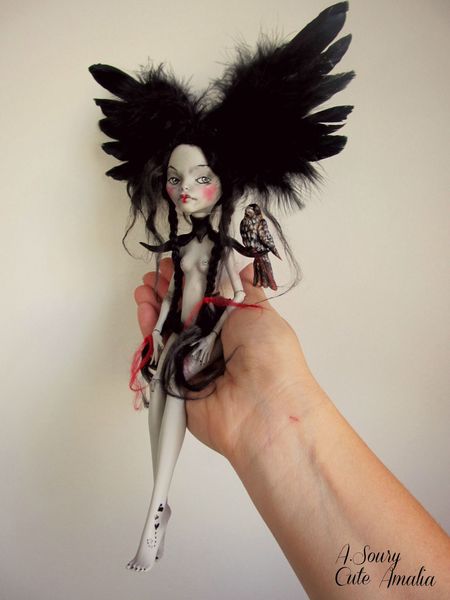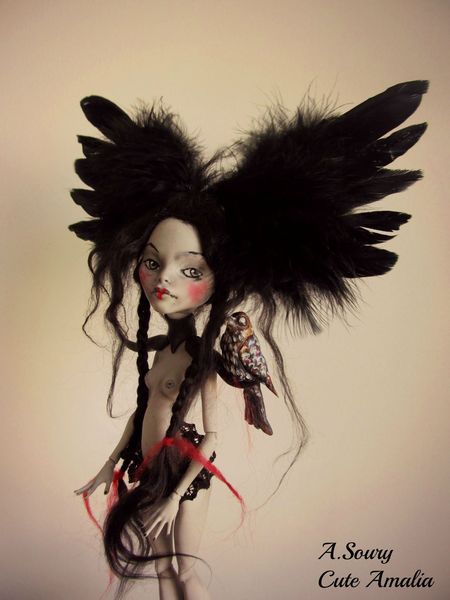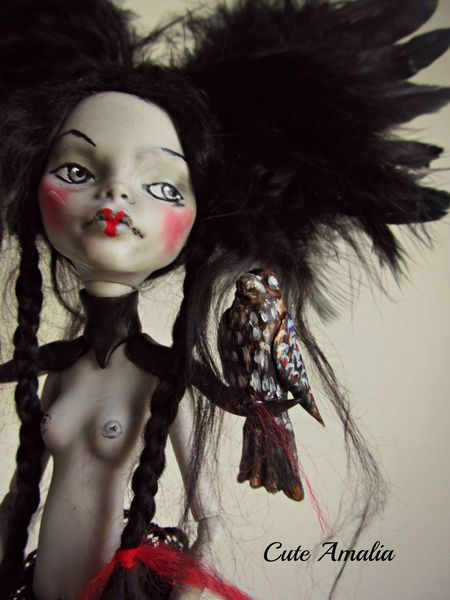 N'hésitez pas à aller découvrir son talent sur son blog :
You can discover her talent on her blog :
05/09/12
Colette ne sort que la nuit,
elle a très peu d'amis et joue beaucoup avec sa poupée Annie
Colette sort avec Annie pour se balader dès que le soleil s'est endormie
elle aime les cimetière et courir avec les chauve-souris .
Colette a aussi un cercueil qui lui sert de lit ...
--------------
Colette comes out at night,
she has very few friends and play a lot with her doll Annie
Colette out with Annie for a walk when the sun is asleep
she loves cemetery and run with bats.
Colette also has a coffin which serves her as bed ...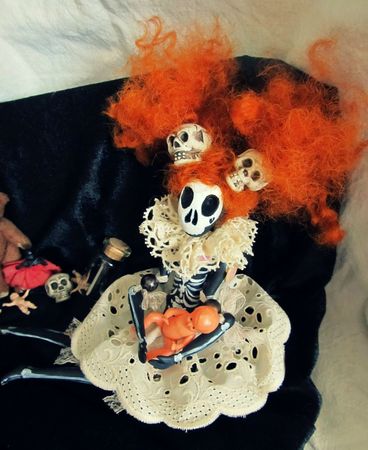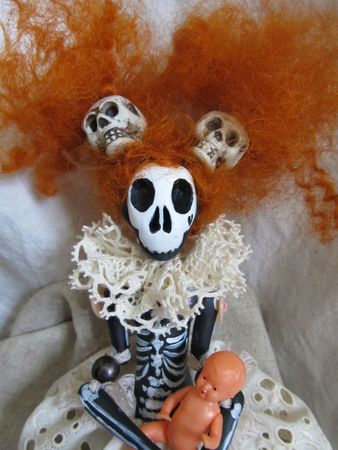 Colette est disponible à l'adoption soit en me contactant par mail
soit dans ma boutique Etsy
----
Colette is available on my Etsy shop
https://www.etsy.com/listing/105781102/ooak-art-doll-colette-jointed-art-doll
10/08/12
Alice au pays des merveilles est mon oeuvre littéraire préférée
je collectionne les livres anciens (et récents) et tout ce que je trouve ...
j'ai donc travaillé sur ma version d'Alice en poupée ,après avoir fait des boites,une pendules et des bijoux
Voici ma première version d'Alice
(deux autres suivront dans les prochains mois )
____________
Alice in Wonderland is my favorite literary
I collect old books (and recent) and all I found ...
so I worked on my version of Alice doll, after making boxes, clocks and jewelry
This is my first version of Alice,
two more will follow in the coming months.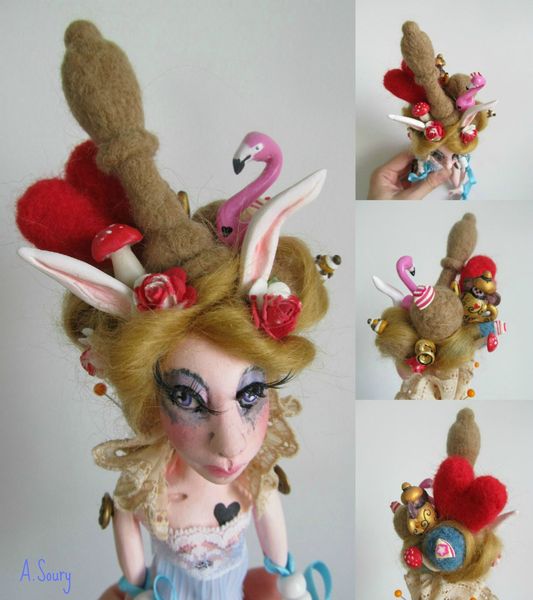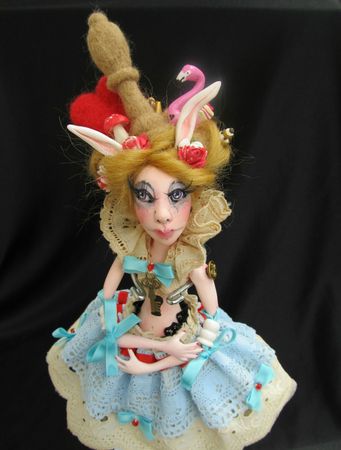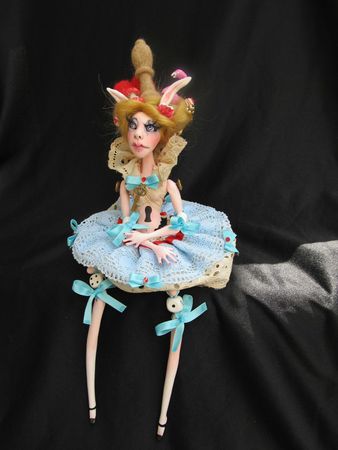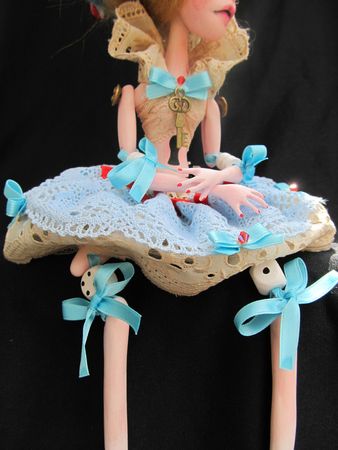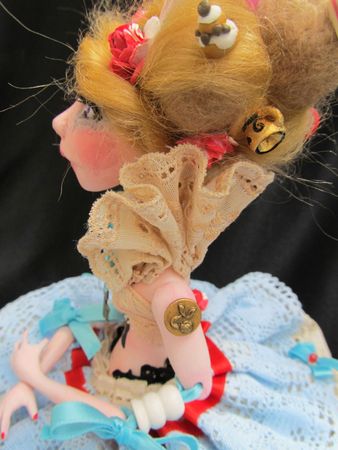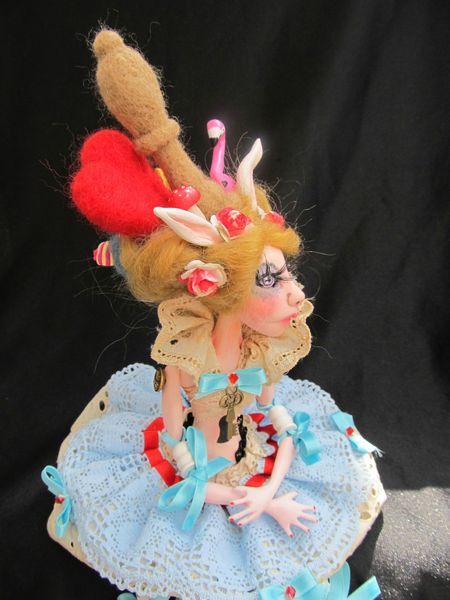 C'est les vacances dans quelques jours
je vous présenterai Rosalinda et la petite Colette
à mon retour de vacances !
____
I'm in holidays in a few days
I'll introduce my dolls Rosalinda and little Colette
on my return from holiday !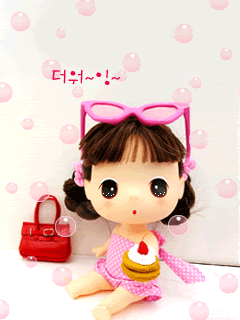 15/07/12
Eglantine
ou le monstre devenu petite fée .
Ancienne draculaura,elle est accompagnée de son ami le petit ver Tim
------------
Eglantine
or monster becomes little fairy
previous Draculaura doll,she's accompanied by her friend ,the little storm Tim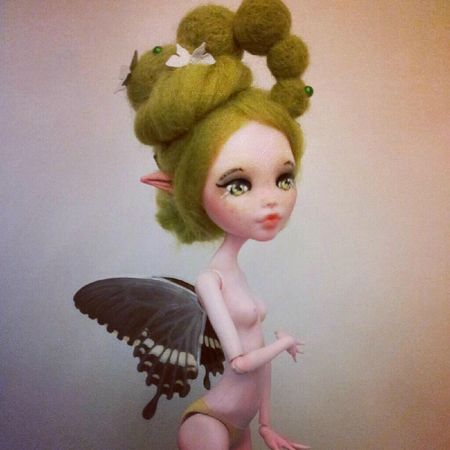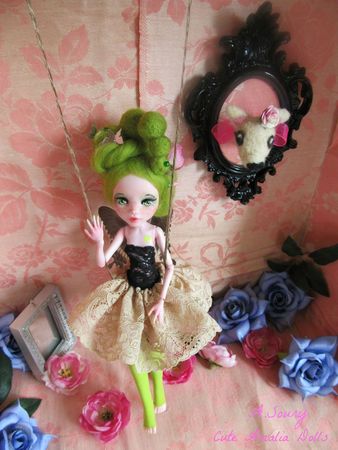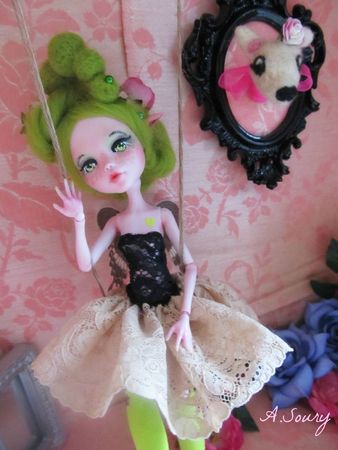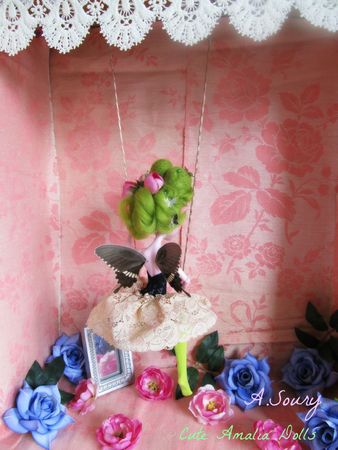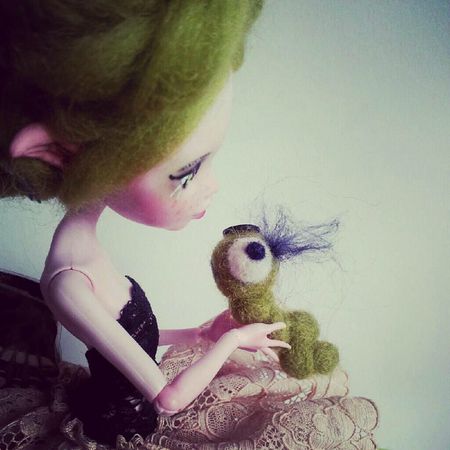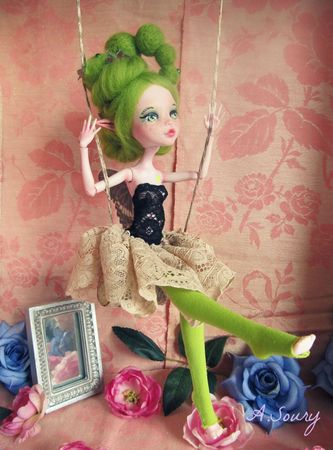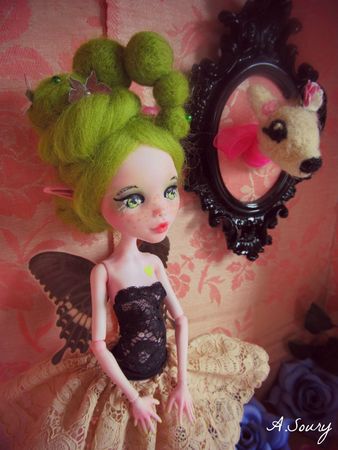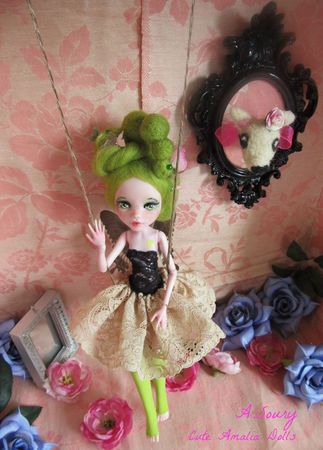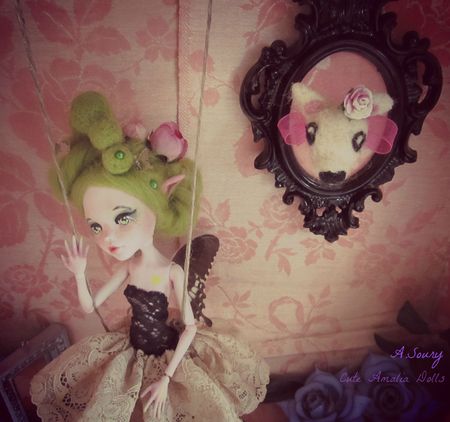 07/07/12
je suis très heureuse d'avoir été de nouveau publiée dans Doll Collector Magazine ,numéro Juin/Juillet 2012
cette fois avec Lisbeth et Poucelina
c'est génial !!!!!!
-----------
I'm so happy , i have been published for the second time in Doll Collector Magazine June/July issue
with my dolls Lisbeth and Thumbelina
It's wonderful !!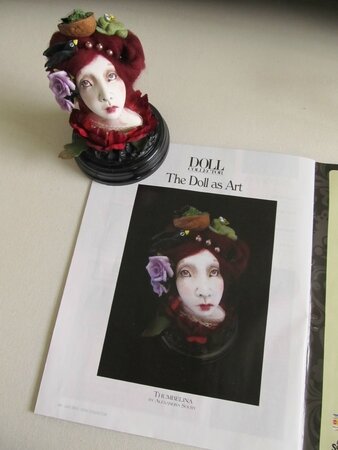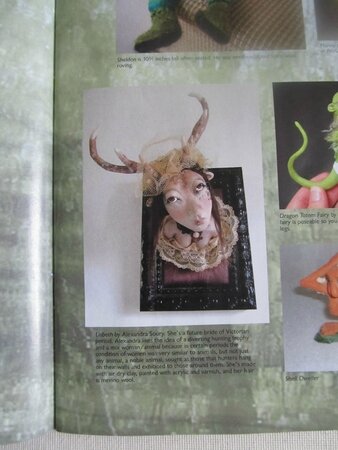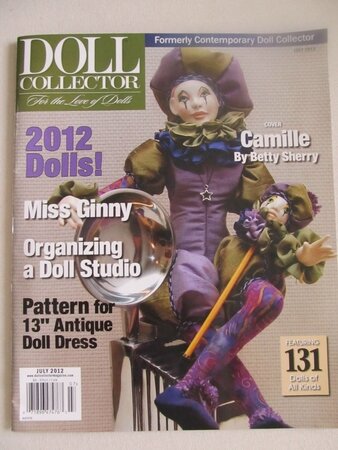 maintenant une photo de crâneuse (ben ouais ça le fait des fois !! ;) )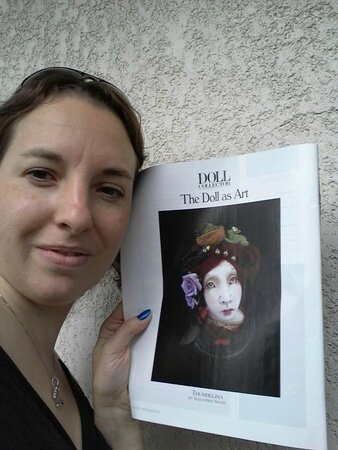 Comme une bonne nouvelle n'arrive jamais seule je suis l'heureuse gagnante du concours pour l'anniversaire
d'Aliénore ,la jolie petite poupée de Papillon Bleue UK et d'ici quelques temps une nouvelle venue rejoindra ses copines à la maison :)
et la dernière bonne nouvelle je suis la "star" du mois sur le site "Dollums "
YOUHOU !!!!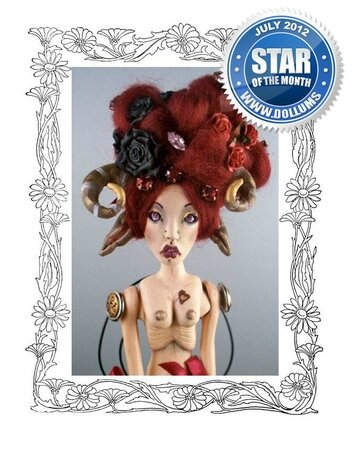 à bientôt !
See you soon !